The Guild Screenings
March 2023
WELCOME TO THE GUILD SCREENINGS!

Film buffs, Spring is here, and we have a meadow of fresh films! On the studio side, we're showing the threequel CREED 3, the dinosaur sci-fi adventure 65, the goofy DC superhero SHAZAM! FURY OF THE GODS, and the videogame biopic, TETRIS. On the American indie side, we have an art thief trapped in a penthouse INSIDE, a look at the personal cost of being an artist in SHOWING UP, and the Sundance sensation coming-of-age PALM TREE AND POWER LINES. And from across the pond, we have the French dirt bike opus RODEO, the sweet tale of the search for Richard III, THE LOST KING, and the freaky mind bender, ENYS MEN.
Plus, there are a bunch of great Q&A's! Saturday, March 11, writer/director Matthew Smukler and writer Jana Savage join us with their tale of a teen's life with disabled parents, WILDFLOWER. On Sunday, March 19, writer-director Linda Yellen will speak after CHANTILLY BRIDGE, her 25-years-later follow-up to her beloved CHANTILLY LACE. Sunday, March 26, writer/director Zach Braff will discuss his heartfelt comedy-drama, A GOOD PERSON. And finally, on Friday, March 31, Alex Convery will appear after his Nike-inspired biopic, AIR.
Members may bring TWO GUESTS to all regular screenings, except where noted. Seating is first come, first served.
Please note updated Covid protocols: Proof of Covid-19 Vaccination plus a booster -OR- proof of a negative Covid test result (antigen test within 24 hours prior to attending, or PCR test within 48 hours prior to attending) is required for all attendees 12 and up. Children 5-11 must prove full vaccination only or negative Covid test, and under 5 are exempt. Masks are optional, but strongly recommended. N95/KN95 masks are available at the theater by request.
CLICK ON MOVIE TITLES TO VIEW TRAILERS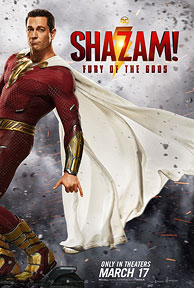 Saturday, March 25
11:00 a.m.
Screenplay by Henry Gayden and Chris Morgan
Based on Characters from DC by Bill Parker Created by Bill Parker and C.C. Beck
Written by Henry Gayden and Chris Morgan
Directed by David F. Sandberg
Produced by Peter Safran
Cast: Helen Mirren, Zachary Levi, Asher Angel, Jack Dylan Grazer, Adam Brody, Ross Butler, Meagan Good, D.J. Cotrona, Grace Caroline, Mary Bromfield, Faithe Herman, Ian Chen, Jovan Armand, Marta Milans, Cooper Andrews, Djimon Hounsou, Rachel Zegler, Helen Mirren, Lucy Liu
Rated PG-13, 130 minutes, Print Courtesy of Warner Bros. Pictures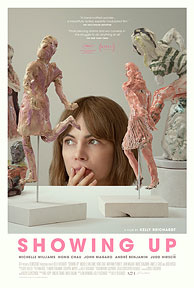 Saturday, March 25
3:00 p.m.
Written by Jonathan Raymond & Kelly Reichardt
Directed by Kelly Reichardt
Produced by Anish Savjani, Neil Kopp, & Vincent Savino
Cast: Michelle Williams, Hong Chau, Maryann Plunkett, John Magaro, André Benjamin, James Le Gros, Judd Hirsch
Rated R, 108 minutes, Print Courtesy of A24 Films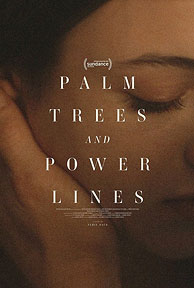 Saturday, March 25
7:00 p.m.
Screenplay by Jamie Dack and Audrey Findlay
Story by Jamie Dack
Directed by Jamie Dack
Produced by Leah Chen Baker, Jamie Dack
Cast: Lily McInerny, Gretchen Mol, Jonathan Tucker
Rated R, 110 minutes, Print Courtesy of Momentum Pictures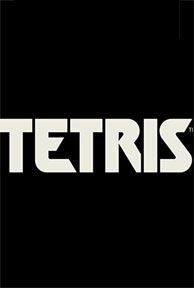 Sunday, March 26
11:00 a.m.
Written by Noah Pink
Directed by Jon S. Baird
Produced by Matthew Vaughn, Gillian Berrie, Claudia Vaughn, Len Blavatnik, Gregor Cameron
Cast: Taron Egerton, Nikita Efremov, Sofia Lebedeva, Anthony Boyle, Toby Jones
Rated R, 120 minutes, Print Courtesy of Apple Original Films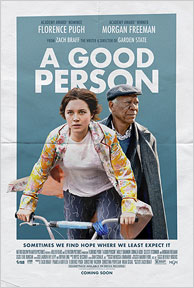 Sunday, March 26
3:00 p.m.
Q&A with Zach Braff immediately following this screening.
Written and Directed by Zach Braff
Produced by Zach Braff, Pamela Koffler, Florence Pugh, Christine Vachon, Christina Piovesan, Noah Segal
Cast: Florence Pugh, Molly Shannon, Chinaza Uche, Celeste O'Connor, Morgan Freeman
Rated R, 129 minutes, Print Courtesy of MGM Films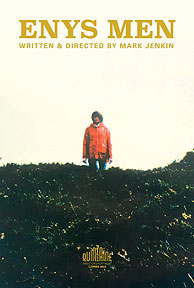 Sunday, March 26
7:00 p.m.
Written and Directed by Mark Jenkin
Produced by Denzil Monk
Cast: Mary Woodvine, Edward Rowe, Flo Crowe
This film is in Cornish and English with subtitles.
Not Rated, 96 minutes, Print Courtesy of Neon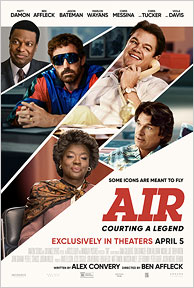 Friday, March 31
7:30 p.m.
Q&A with Alex Convery immediately following the screening.
Written by Alex Convery
Directed by Ben Affleck
Produced by Peter Guber, Jason Michael Berman, David Ellison, Jeff Robinov, Madison Ainley, Matt Damon, Ben Affleck
Cast: Matt Damon, Ben Affleck, Jason Bateman, Chris Messina, Matthew Maher, Marlon Wayans, Jay Mohr, Julius Tennon, Chris Tucker, Viola Davis
Rated R, 112 minutes, Print Courtesy of Amazon Studios
Screenings are held at: Writers Guild Theater, 135 S. Doheny Drive, Beverly Hills 90211
Theater parking is available in the garage located directly behind/above the theater. However, please DO NOT park in spaces labeled 'RESERVED'. You may only park in spaces that are not labeled and on levels 3 and up. Parking is free with validation at our self-serve kiosks located inside the theater, so make sure to bring your ticket with you.
Contact the Guild Screenings: (323) 782-4508 or email Guild Screenings.
PLEASE REMEMBER: OUTSIDE FOOD & DRINKS ARE PROHIBITED IN THE WGA THEATER. As a courtesy to your fellow members, please turn off all cell phones, pagers, etc., and refrain from talking during the screenings. Please read our Rules and Regulations before attending the screenings.