May 31–June 2, 2019
The WGAW Craft Conference & Retreat
Reboot, Refresh, Reinvigorate!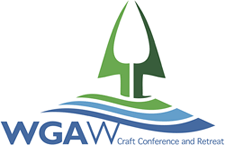 Standard rates are now available through April 30th.
The biennial WGAW Craft Conference & Retreat is back! Every other year, Writers Guild members gather in an idyllic setting to break bread, share a bottle of wine, talk craft, find inspiration and community.
Remarkable writers passing on their collective wisdom—a Guild tradition for nearly 40 years.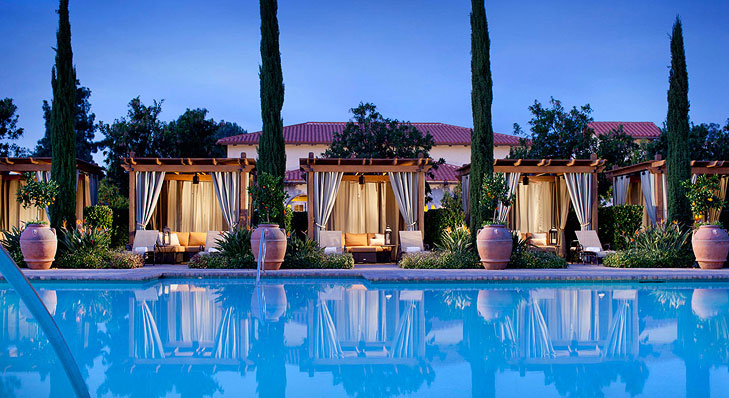 This year, we return to the beautiful Rancho Bernardo Inn, just north of San Diego—a four-star resort with a world-class spa and a PGA-level golf course. The beautifully landscaped 297-acre resort has been honored as a Conde Nast Traveler Top SoCal Resort, Top 25 Spas in the U.S., and Travel & Leisure magazine World's Best.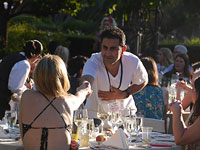 The weekend begins with a kickoff cocktail reception, followed by dinner al fresco with wine. After dinner, our keynote speaker will launch our talks, followed by our long-time tradition—Game Night. Saturday, you'll enjoy more amazing meals, three more master classes, intimate master workshops, then kick back at a karaoke/dance party. The weekend closes with Sunday brunch and a final speaker.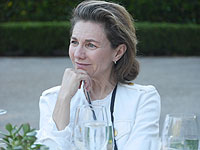 In your free time, the athletically inclined may enjoy a swim, play a game of tennis, work out in the gym or power walk around the golf course. Those ready for relaxation can unwind in the whirlpool, enjoy a drink on the veranda, or grab your notebook, find a shady spot and let the stimulating talks and idyllic setting inspire you.
Return Sunday afternoon, relaxed and rejuvenated, with new ideas, new friends or (who knows?) maybe a new job lead.
Master Classes & Master Workshops offered by:

Pamela Adlon
Writer-Director-Producer, Critics Choice winner,
Better Things
; WGA Award winner,
Louie

Scott Alexander
Co-writer,
Ed Wood
; co-writer,
The People vs. Larry Flynt
, Golden Globe Best Screenplay winner; co-writer,
The People v. O.J. Simpson
, Emmy, Golden Globe, PGA, and Writers Guild Award winner

Liz Flahive
Writers Guild Award nominee for both
Glow
(New and Comedy Series) and
Nurse Jackie
(New Series)
Derek Haas
Chicago
franchise (
PD, Fire, Med, Justice
),
3:10 to Yuma

Carol Leifer
Seinfeld, Curb Your Enthusiasm,
4-time Emmy nominee

Boots Riley
Sorry to Bother You

Eric Roth
Co-writer,
A Star is Born
, Academy Award® and Writers Guild Award nominee;
Forrest Gump
, Academy Award® Best Picture winner, Oscar® and Writers Guild Award winner for Adapted Screenplay; Writers Guild Screen Laurel Award

Photo: Jacek Laskus
Michael Tolkin
Oscar nominee for
The Player
; co-creator of the much-lauded
Escape at Dannemora
The cost for the full weekend—luxury accommodations, five fantastic meals, beverages (including wine and cocktails), parties, all classes and workshops—starts at only $750 per person.
Writers Guild members are welcome to bring their families or a guest.
Attendance is limited. This event sells out quickly. Reserve your spot now!
Questions? See our FAQ page or contact Activities with RETREAT in the subject line.
AGENDA
Friday
Afternoon Check-in
Poolside Cocktail Reception
Dinner
Friday Night Keynote
Game Night

Saturday
Breakfast
Morning Speaker
Morning Free Time
Lunch
Afternoon Speaker
Breakouts
Afternoon Free Time
Dinner
Evening Speaker
Karaoke/Dance Party

Sunday
Brunch
Closing Speaker
Checkout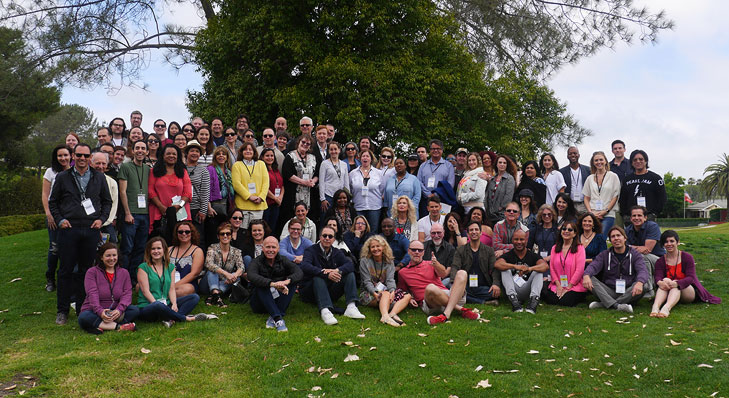 RATE SCHEDULE
Rates are all inclusive.
STANDARD RATES (through April 30)

Doubles
Singles
Children

$750 per person
$995
Ages 13-17, $425
Ages 4-12, $325
Children under 3 are free

LATE REGISTRATION

Doubles
Singles
Children

$800 per person
$1050
Ages 13-17, $475
Ages 4-12, $375
Children under 3 are free
What past speakers and attendees have to say about the retreat: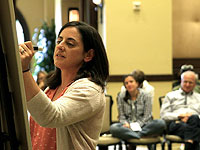 "The Writers Guild retreat was a great opportunity to withdraw from the distraction of the business and focus with family and other writers on the artistic aspirations that inspire us to keep writing." – Matthew Weiner, Mad Men creator & Emmy-winner, 2011 speaker
"A real treat. Beautiful setting, lots of goodwill. This is going to sound like an overstatement, but I swear it's true - every face I saw up there had a smile on it. Writers talking to writers about writing—with a sparkling lake in the background— not a bad formula for a very happy weekend." – Billy Ray, Oscar nominee (Captain Phillips) 2011 speaker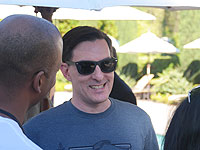 "[The retreat] is one of the few times we can talk about things like time management, our relationship with our reps, and dealing with problems on the page—essentially the most important issues of our career—with people thoroughly intimate in those issues. If I had one conference to attend in the year, it would be this." – Eric Heisserer, Oscar nominee (Arrival) 2017 speaker
"The WGAW retreat is a place for us to learn from those writers whose work we respect and admire; to find community with fellow writers; and to do all this in gorgeous bucolic setting high above all daily wears and cares. It's win/win/win. My all-too-brief time there—Q&A-ing with Vince Gilligan and hanging out delightedly —has become a fine and rare memory." – Howard A. Rodman, screenwriter, WGAW President, 2015 moderator
"The WGAW writers retreat is one of the crown jewels of Writers Guild events. It's a wonderful and totally affordable opportunity to get out of town and spend a weekend cribbing craft tips from the masters and relaxing in a resort setting with your fellow writers. I came away from the conference feeling refreshed and inspired." – Aaron Mendelsohn, screenwriter, WGAW Secretary-Treasurer
"An extremely well-planned and executed event!" – Adam Belanoff, Major Crimes executive producer, 2017 breakout leader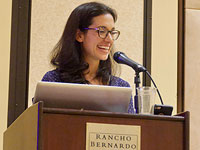 "I was delighted by an immediate fellowship with other writers and their families. There was a joyful camaraderie between the speakers, the organizers, and attendees. I went to the retreat expecting very little, but left with a bounty of new friends, a notebook full of writing techniques and exciting thoughts on how to elevate my career." – Wendy Calhoun, Empire co-executive-producer
"The first time I attended the WGAW retreat, I sat down for lunch across from a sweet-looking guy by himself. It turned out to be Curt Siodmak! As a geekish Universal horror fan, I asked him all about The Wolf Man. He talked about it with pride, but just as one film in a long career—and he was working on new material. He was 90-something at the time. That kind of miracle is why I love the WGA Craft Conference." – Michael R. Perry, TV/screenwriter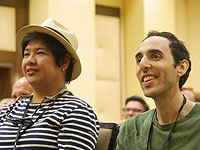 "I came away with a renewed sense of connection and community…there was an electricity—magic, even—that for me was wholly unexpected. I never imagined it would move me as much as it did." – Samuel Bernstein, TV writer/attendee
"The conference…was a game-changing experience that I really wasn't expecting: humbling, galvanizing, and educational in the most surprising and personal ways." – Michael Nourse, TV writer/attendee
"The weekend was at once too short and too long. Too short to hear even more great speakers, absorb more new ideas, make more new friends; too long for seducing us to stay the entire weekend… incapable of immediately rushing back to our dark writing lairs to integrate what we learned into our own work." – Ben Moses, writer/producer, attendee