May 31 – June 2, 2019
The WGAW Craft Conference & Retreat FAQs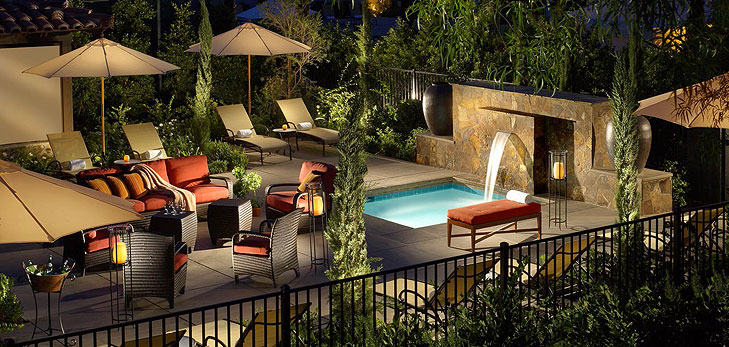 Do I have to be a member to attend the retreat?
Yes, only members and their guests may attend.
Can associate members attend?
Yes, all members are welcome — caucus, associate, active, post-current and emeritus.
Do you offer discounts?
Our early bird rates are discounted from standard rates. If it's easier for you to make your payment in two installments, you may do so for a fee of $25.
Can I get a refund if I need to cancel?
There are NO REFUNDS AFTER APRIL 24. Cancellations before April 24 are subject to a $250 penalty per person.
Can I go just for the day?
The retreat is sold only as a weekend event.
May I stay an extra day?
Yes, if you'd like to come before or stay after the conference, our special group rates will apply for 3 days pre- and post-program.
What's the weather like at Rancho Bernardo in late May/earlyJune?
San Diego averages a daily high for June between 67 and 72 degrees and lows between 60 and 64 °F.
What's there for kids or nonparticipants to do?
There will be one pool and one whirlpool designated for WGA use only. The resort will put a pup tent in the room for kid's play if requested. There are tennis courts, a golf course and putting green. Within a short drive from the resort are a number of attractions, including Legoland, Balboa Park, Sea World, the San Diego Zoo, the Natural History museum, Maritime museum, as well as beaches and shopping.
Can I commute?
In the event the Conference sells out, commuter rates may become available.
Tell me about the rooms.
The 500 square foot rooms offer:
Private balcony or patio
Luxurious linens and bath products
Flat-screen TVs
Ample desk space
Thoughtful in-room dining options
Wireless Internet
Smartphone app that allows you to order food, make golf reservations, contact the concierge, etc.
I'm coming alone. Can I be assigned a roommate?
Yes, if you would like to share a double, we will pair with you a fellow Guild member. Many new friendships have begun this way.
Tell me about the food.
We will enjoy catered meals al fresco. The Inn serves "vibrant, creative dishes and artisan libations" with a "contemporary California mindset".
BREAKFAST is served buffet style and includes fresh juices, freshly-baked sweet rolls and muffins, seasonal fruits, yogurt and a hot dish.
SATURDAY LUNCH is a plated, sit-down meal.
DINNERS are plated, four-course sit-down meals.
In addition to our catered meals, there are four restaurants on site.
Can you accommodate special dietary needs?
Special dietary needs can be accommodated in most cases. Vegetarian options are available at every meal, and with advance notice, we try to accommodate other special dietary needs. This information will be collected with your reservation.
May I bring my own wine or beer?
You are welcome to bring your own favorite wines if you like. There is a $10 corkage fee. Drink tickets will be provided for all three parties. Wine is provided with dinner. You may enjoy your own beer in the comfort of your room, but outside beer may not be brought to meals or parties.
Are carpools available?
Yes, please indicate on your registration that you would like to carpool and we will put you in touch with other members in your area to make your arrangements.
Is public transportation available?
Yes, the Pacific Surfliner train goes from Union Station in downtown L.A. to Salono Station, about 20 miles from Rancho Bernardo.
Is parking included?
Yes, self-parking is included. Valet parking at an additional fee.
How can I find out about new speakers and other updates?
Join our Facebook page for further updates.
Please message the administrators when you ask to join and confirm that you are a WGA member. You may also join our opt-in email list to keep you in the loop. Contact Activities.
I have a question that's not answered here.
For further information, contact Activities. Further questions about the venue, including pets policy, can be found here.