The Guild Screenings
September 2018
Greetings from the Guild Screenings! Remember: Parking is now FREE at our Theater on garage levels 4 and up. Enter/Exit at alley gate only.

September at The Guild Screenings is chock full of great films for all tastes. Whether it's big studio releases like OPERATION FINALE, THE PREDATOR and NIGHT SCHOOL, unique indies like THE CHILDREN ACT, THE SISTERS BROTHERS and ASSASSINATION NATION, must-see documentaries like LOVE, GILDA, BAD REPUTATION and AMERICAN CHAOS or the larger than life family film THE HOUSE WITH A CLOCK IN ITS WALLS, there are more than enough reasons to head on over to the Guild Theater. Actually, here are six more...
This month we have a bevy of exciting Q&A events. We kick them off on September 1st by welcoming acclaimed writer/director Nicole Holofcener to discuss her new film THE LAND OF STEADY HABITS. On Friday, September 7th we'll have co-writer/director Wash Westmoreland following a screening of his new period biopic, COLETTE. The following evening the writers of WHITE BOY RICK, Andy Weiss and Logan & Noah Miller, will take the Guild Theater stage.
On Friday, September 14th, we're very excited to present a special 45th anniversary screening of AMERICAN GRAFFITI, followed by a Q&A with co-writers Gloria Katz & Willard Huyck, moderated by one of the film's stars Charles Martin Smith. We spoke to the legendary screenwriters, who fondly remembered their experience of working with director/co-writer George Lucas and producer Francis Ford Coppola.
On Sunday, September 16th, you won't want to miss a visit from Dan Fogelman following a screening of his new film, LIFE ITSELF. Finally, on September 30th, we welcome writer/director David Lowery to discuss his new docudrama, THE OLD MAN & THE GUN.
Lastly, just as a reminder, the use of cell phones, electronic devices, and texting during the movie and unauthorized audio and video recording during Q&A's is strictly prohibited. These activities may result in suspension from future screenings. We thank you for understanding.
As always, members may bring TWO GUESTS to all regular screenings, except where noted. Seating is first come, first serve. We ask that members frequent the food and drink offerings from Homeboy Industries before the film. On weekends, we serve popcorn, beverages, salads, sandwiches, and fresh pastries. Only popcorn and water are allowed inside the theater, and patrons may not bring in outside food. We'll see you at the movies!
CLICK ON MOVIE TITLES TO VIEW TRAILERS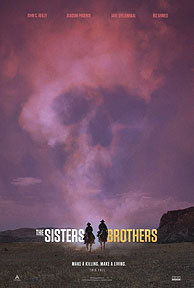 Friday, September 28
8:00
Based on Patrick Dewitt's acclaimed Western novel, this film follows an infamous duo of assassins – Eli and Charlie Sisters – who are hired to kill a gold prospector who has stolen from their boss.
Screenplay by Jacques Audiard and Thomas Bidegain
Based on the Novel by Patrick Dewitt
Produced by Pascal Caucheteux, Gregoire Sorlat, Michel Merkt, Megan Ellison, Michael De Luca, Alison Dickey, John C. Reilly
Directed by Jacques Audiard
Cast: John C. Reilly, Joaquin Phoenix, Jake Gyllenhaal, Riz Ahmed, Rutger Hauer, Carol Kane, Rebecca Root
Rated R, 121 minutes. Print Courtesy of Annapurna Pictures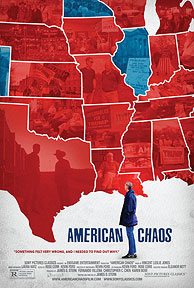 Saturday, September 29
11:00
Starting six months before the 2016 presidential election, Jim Stern put his life on hold and traveled through red states to interview and spend time with Donald Trump supporters from different backgrounds.
Written and Directed by James D. Stern
Produced by James D. Stern, Fernando Villena, Christopher C. Chen, Karen Bove
This feature is a Documentary.
Rated R, 90 minutes. Print Courtesy of Sony Pictures Classics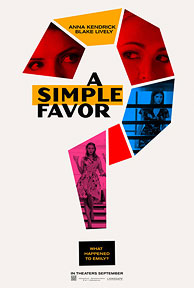 Saturday, September 29
2:00
A mommy blogger seeks to uncover the truth behind her best friend's sudden disappearance from their small town. A stylish thriller filled with twists and betrayals, love and loyalty, murder and revenge.
Screenplay by Jessica Sharzer
Based upon the Novel by Darcey Bell
Produced by Paul Feig, Jessie Henderson
Directed by Paul Feig
Cast: Anna Kendrick, Blake Lively, Henry Golding, Andrew Rannells, Linda Cardellini, Jean Smart, Rupert Friend
Rated R, 119 minutes. Print Courtesy of Lionsgate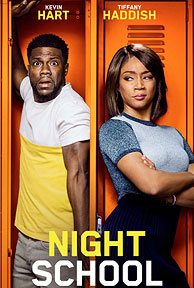 Saturday, September 29
5:00
A man's life takes an unexpected turn when he accidentally blows up his place of employment. Forced to attend night school to get his GED, he must now deal with a group of misfit students and a feisty teacher.
Written by Kevin Hart & Harry Ratchford & Joey Wells & Matthew Kellard and Nicholas
Stoller and John Hamburg
Produced by Will Packer, Kevin Hart
Directed by Malcolm D. Lee
Cast: Kevin Hart, Tiffany Haddish, Rob Riggle, Taran Killam, Romany Malco
Rated PG-13, 111 minutes. Print Courtesy of Universal Pictures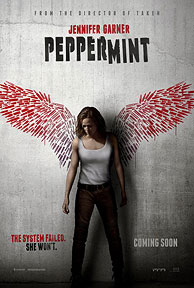 Saturday, September 29
8:00
A revenge story centering on a young mother who awakens from a coma, after her husband and daughter are killed in a brutal attack. When the system frustratingly shields the murderers from justice, she sets out to transform herself from citizen to urban guerrilla.
Written by Chad St. John
Produced by Tom Rosenberg, Gary Lucchesi, Richard Wright, Eric Reid
Directed by Pierre Morel
Cast: Jennifer Garner, John Ortiz, John Gallagher, Jr., Juan Pablo Raba, Annie Ilonzeh
Rated R, 101 minutes. Print Courtesy of STXfilms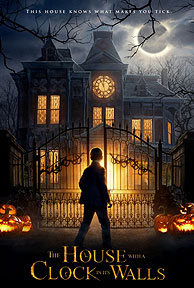 Sunday, September 30
11:00 & 2:00
This magical adventure tells the spine-tingling tale of 10-year-old Lewis, who goes to live with his uncle in a creaky old house with a mysterious tick-tock noise. When Lewis accidentally awakens the dead, the town's sleepy façade magically springs to life with a secret world of witches and warlocks.
Screenplay by Eric Kripke
Based on the Novel by John Bellairs
Produced by Brad Fischer, James Vanderbilt, Eric Kripke
Directed by Eli Roth
Cast: Jack Black, Cate Blanchett, Owen Vaccaro, Renée Elise Goldsberry, Sunny Suljic, Kyle MacLachlan
FAMILY MATINEE: Members may bring up to 3 guests (ages 3 and up) to the 11am screening.
Rated PG, 100 minutes. Print Courtesy of Universal Pictures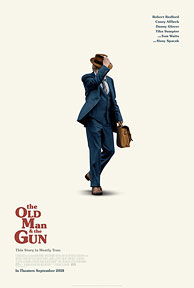 Sunday, September 30
5:00
Based on the true story of Forrest Tucker and his audacious escape from San Quentin at the age of 70, to an unprecedented string of heists that confounded authorities and enchanted the public.
Q&A with David Lowery following this screening.
Written and Directed by David Lowery
Based on the New Yorker article by David Grann
Produced by James D. Stern, Dawn Ostroff, Jeremy Steckler, Anthony Mastromauro, Bill Holderman, Toby Halbrooks, James M. Johnston, Robert Redford
Cast: Robert Redford, Casey Affleck, Danny Glover, Tika Sumpter, Tom Waits, Sissy Spacek
Rated PG-13, 95 minutes. Print Courtesy of Fox Searchlight Pictures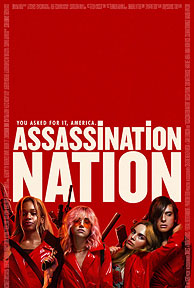 Sunday, September 30
8:00
High school senior Lily and her friends live in a haze of texts, posts, selfies and chats just like the rest of the world. When an anonymous hacker starts posting details from the private lives of everyone in their quiet town of Salem, the result is absolute madness.
Written and Directed by Sam Levinson
Produced by David S. Goyer, Kevin Turen, Anita Gou, Matthew J. Malek, Manu Gargi, Aaron L. Gilbert
Cast: Odessa Young, Suki Waterhouse, Hari Nef, Abra, Anika Noni Rose, Colman Domingo, Maude Apatow, Bill Skarsgård, Joel McHale, Bella Thorne
Rated R, 110 minutes. Print Courtesy of Neon
As a courtesy to your fellow members, please turn off all cell phones, pagers, etc., and refrain from talking during the screenings.
Screenings are held at: Writers Guild Theater, 135 S. Doheny Drive, Beverly Hills 90211
Seating is on a first-come first served basis.
WGAW Membership cards are required to attend The Guild Screenings and must be presented by the WGAW member. Your WGAW membership card allows you to bring TWO guests. If you are not a member of the WGAW, you will not be allowed admittance. For recorded Guild Screenings information, please email Guild Screenings or call (323) 782-4591. Please read our Rules and Regulations before attending the screenings.
Guild Screenings Office: (323) 782-4508 or email Guild Screenings.
PLEASE REMEMBER: OUTSIDE FOOD & DRINKS ARE PROHIBITED IN THE WGA THEATER