The Guild Screenings
April 2019
Welcome to the Guild Screenings! Please feel free to visit your theater early, to schmooze and banter with your fellow scribes.

April at the Guild Screenings offers an exciting roster of big studio films (AVENGERS: ENDGAME, SHAZAM!, PET SEMATARY), unique indies (HER SMELL, THE BEACH BUM, HAIL SATAN? and THE MAN WHO KILLED DON QUIXOTE) and compelling foreign films (ASH IS THE PUREST WHITE, SAUVAGE, DOGMAN, NON-FICTION).
We also have a few exciting Q&A events on the schedule. On Sunday, April 7th, we welcome writer/director Jennifer Kaytin Robinson to discuss her charming new female empowerment romantic comedy, SOMEONE GREAT. On Saturday, April 13th, the Committee of Black Writers and Genre Committee will co-sponsor a Q&A with co-writer/director Tina Gordon following a screening of her new comedy, LITTLE. Finally, on Saturday, April 27th, we'll have writer Guinevere Turner (AMERICAN PSYCHO) in to talk about her latest collaboration with director Mary Harron following a screening of their latest, CHARLIE SAYS.
As always, members may bring TWO GUESTS to all regular screenings, except where noted. Seating is first come, first serve. We ask that members frequent the food and drink offerings from Homeboy Industries before the film. On weekends, we serve popcorn, beverages, salads, sandwiches, and fresh pastries. Only popcorn and water are allowed inside the theater, and patrons may not bring in outside food. Free parking is available on garage levels 4 and up. We'll see you at the movies!
CLICK ON MOVIE TITLES TO VIEW TRAILERS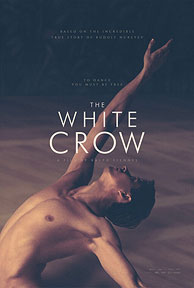 Monday, April 22
8:00
Young Rudolf Nureyev becomes a top ballet dancer in Russia, but a life-changing visit to Paris soon makes him seek asylum in France. Written by David Hare, directed by Ralph Fiennes.
Written by David Hare
Produced by Gabrielle Tana
Directed by Ralph Fiennes
Cast: Oleg Ivenko, Adèle Exarchopoulos, Ralph Fiennes, Raphaël Peronnaz, Chulpan Khamatova, Sergei Polunin, Calypso Valois, Louis Hoffmann, Olivier Rabourdin, Farida Nureyev, Aleksey Morozov
This film is in English, Russian and French with subtitles.
Rated R, 127 minutes, Print Courtesy of Sony Pictures Classics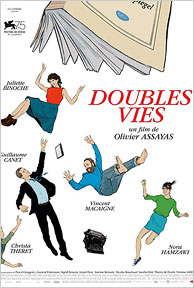 Saturday, April 27
11:00
Set in the Parisian publishing world, an editor and an author find themselves in over their heads, as they cope with a middle-age crisis, the changing industry and their wives.
Written and Directed by Olivier Assayas
Produced by Charles Gillibert
Cast: Guillaume Canet, Julitte Binoche, Vincent Macaigne, Nora Hamzawi, Christa Théret, Pascal Greggory, Sigrid Bouaziz, Lionel Dray, Antoine Reinartz, Laurent Poitrenaux, Aurélia Petit
This film is in French with English subtitles.
Rated R, 108 minutes, Print Courtesy of Sundance Selects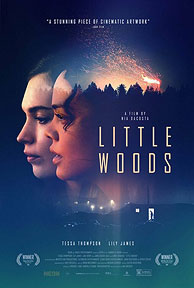 Saturday, April 27
2:00
A modern Western that tells the story of two sisters, Ollie (Tessa Thompson) and Deb (Lily James), who are driven to work outside the law to better their lives. For years, Ollie has illicitly helped the struggling residents of her North Dakota oil boomtown access Canadian health care and medication. When the authorities catch on, she plans to abandon her crusade, only to be dragged in even deeper after a desperate plea for help from her sister.
Written and Directed by Nia DaCosta
Produced by Rachael Fung, Gabrielle Nadig, Tim Headington
Cast: Tessa Thompson, Lily James, Luke Kirby, James Badge Dale, Lance Reddick
Rated R, 105 minutes, Print Courtesy of Neon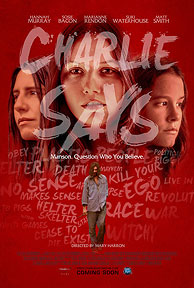 Saturday, April 27
5:00
Three young women were sentenced to death in the infamous Manson murder case, but when the death penalty was lifted, their sentence became life imprisonment. One young graduate student was sent in to teach them - and through her we witness their transformations as they face the reality of their horrific crimes. From writer Guinevere Turner and director Mary Harron, the team behind American Psycho.
Q&A with Guinevere Turner immediately following this screening.
Written by Guinevere Turner
Based on the Book "The Family" by Ed Sanders
Produced by Dana Guerin, Cindi Rice, John Frank Rosenblum, Jeremy Rosen
Directed by Mary Harron
Cast: Hannah Murray, Sosie Bacon, Marianne Rendón, Merritt Wever, Suki Waterhouse, Chace Crawford, Annabeth Gish, Kayli Carter, Grace Van Dien, Matt Smith
Rated R, 104 minutes, Print Courtesy of IFC Films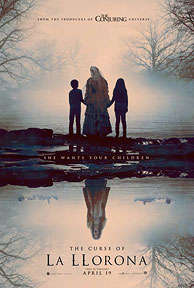 Saturday, April 27
8:00
Ignoring the eerie warning of a troubled mother suspected of child endangerment, a social worker and her own small kids are soon drawn into a frightening supernatural realm.
Written by Mikki Daughty & Tobias Iaconis
Produced by James Wan, Gary Dauberman, Emile Gladstone
Directed by Michael Chaves
Cast: Linda Cardellini, Raymond Cruz, Patricia Velasquez
Rated R, 93 minutes, Print Courtesy of New Line Cinema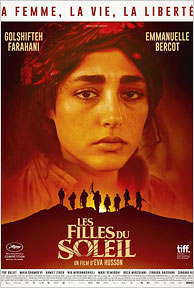 Sunday, April 28
10:30
A Kurdish female battalion prepares to take back their town from extremists. Nominated for the Palme d'Or at the 2018 Cannes Film Festival.
Written and Directed by Eva Husson
Produced by Didar Domehri
Cast: Golshifteh Farahani, Emmanuelle Bercot, Zübeyde Bulut, Maia Shamoevi, Ahmet Zirek, Nia Mirianashvili, Mari Semidovi, Roza Mirazoiani, Zinaida Gasoiani, Sinama Alievi
This film is in French, Kurdish, English and Arabic with subtitles.
Not Rated, 115 minutes, Print Courtesy of Cohen Media Group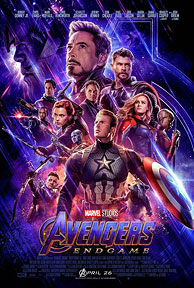 Sunday, April 28
1:30(2D) & 8:30(3D)
After the devastating events of Avengers: Infinity War (2018), the world is in ruins. With the help of remaining allies, the Avengers assemble once more in order to undo Thanos' actions and restore order to the universe.
Screenplay by Christopher Markus & Stephen McFeely
Based on the Marvel Comics by Stan Lee and Jack Kirby
Produced by Kevin Feige
Directed by Anthony and Joe Russo
Cast: Robert Downey Jr., Chris Evans, Mark Ruffalo, Chris Hemsworth, Scarlett Johansson, Jeremy Renner, Don Cheadle, Paul Rudd, Brie Larson, Karen Gillan, Danai Gurira, Benedict Wong, Jon Favreau, Bradley Cooper, Gwyneth Paltrow, Josh Brolin
Not Yet Rated, 182 minutes, Print Courtesy of Marvel Studios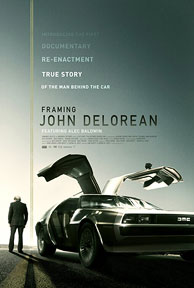 Sunday, April 28
5:30
This unique blend of documentary and narrative filmmaking asks the question, who was the real John DeLorean? To some, he was a renegade visionary who revolutionized the automobile industry. To others, he was the ultimate con man. Starring Alec Baldwin as John DeLorean.
Story by Tamir Ardon, Don Argott, Sheena M. Joyce
Produced by Tamir Ardon, Nick Spicer, Don Argott, Sheena M. Joyce
Directed by Don Argott & Sheena M. Joyce
Starring: Alex Baldwin, Morena Baccarin, Josh Charles
This feature is a Documentary re-enactment.
Rated, minutes, Print Courtesy of Sundance Selects and Universal Pictures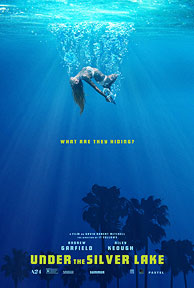 Monday, April 29
8:00
Sam (Andrew Garfield), intelligent but without purpose, finds a mysterious woman swimming in his apartment's pool one night. The next morning, she disappears. Sam sets off across LA to find her, and along the way, he uncovers a completely bizarre conspiracy. Writer/director David Robert Mitchell's follow-up to his indie horror hit IT FOLLOWS.
Written and Directed by David Robert Mitchell
Produced by Michael De Luca, Chris Bender, Jake Weiner, Adele Romanski
Cast: Andrew Garfield, Riley Keough, Topher Grace, Zosia Mamet, Callie Hernandez, Patrick Fischler, Grace Van Patten, Jimmi Simpson
Rated R, 139 minutes, Print Courtesy of A24
As a courtesy to your fellow members, please turn off all cell phones, pagers, etc., and refrain from talking during the screenings.
Screenings are held at: Writers Guild Theater, 135 S. Doheny Drive, Beverly Hills 90211
Seating is on a first-come first served basis.
WGAW Membership cards are required to attend The Guild Screenings and must be presented by the WGAW member. Your WGAW membership card allows you to bring TWO guests. If you are not a member of the WGAW, you will not be allowed admittance. For recorded Guild Screenings information, please email Guild Screenings or call (323) 782-4591. Please read our Rules and Regulations before attending the screenings.
Guild Screenings Office: (323) 782-4508 or email Guild Screenings.
PLEASE REMEMBER: OUTSIDE FOOD & DRINKS ARE PROHIBITED IN THE WGA THEATER