Politics & Public Policy
In Their Own Words
Writers speak out about creativity and the importance of an open Internet, and why it shouldn't be
shut down.
(August 1, 2017)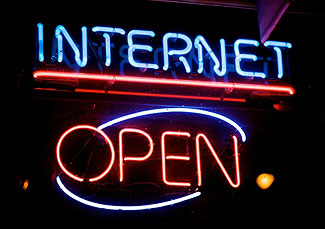 Several weeks ago, the WGAW filed comments with the FCC assailing efforts by Chairman Ajit Pai to eliminate the rules that protect the open Internet. The Guild has called out Pai's proposal as an ideologically driven scheme to hand over the Internet to a few corporate gatekeepers.
A lot is at stake for writers. An open Internet increases competition and consumer choice and has led to an explosion of diverse creative voices on digital platforms.
Starting on July 12, the Guild called on members to submit comments to let the FCC know they oppose the new plan. More than 350 WGAW showrunners and series creators also signed an open letter urging the FCC not to destroy the open Internet.
In the Guild's filing, several writers expressed their sentiments about preserving an open Internet. Here are excerpts from what they said (read the complete filing):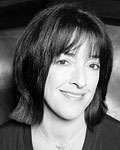 "As a 27-year veteran writer who started out in television in the days when there were only three big networks and one smaller one (FOX), I can honestly say that the open Internet has created a revolution in creative content the likes of which I've never before witnessed." –
Nicole Yorkin,
Z
(Amazon)
"When I created
Hand of God
, I found a space with Amazon to explore the kind of wide-ranging and provocative stories that don't always fit on traditional television outlets.
Hand of God
pushes buttons on the topics of religion, race, grief, greed and the ambivalence of modern society and anything else you're not supposed to talk about at a cocktail party (or on TV)... I have seen the emergence of streaming platforms push all of television into new terrain." –
Ben Watkins
,
Hand of God
(Amazon)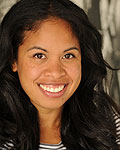 "The show I write for,
Dear White People
, which explores race in America, began as a Kickstarter campaign to fund a burgeoning young filmmaker's vision... I started my career writing and directing for internet platforms. The increase in outlets has exponentially given opportunties to new artists that were previously not there." –
Leann Bowen
,
Dear White People
(Netflix)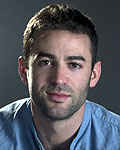 "The online space is currently one of the most exciting and creatively fulfilling places to create content. It is a place where we can tell important adult stories, uncensored and reflective of the world we live in. It is a place where we can hire whoever we want to execute our visions... the Internet is quite simply the new frontier for storytellers of all kinds, creeds, colors and voices." –
Zander Lehmann
,
Casual
(Hulu)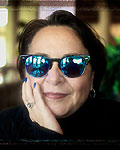 "New online platforms have meant additional buyers for our content, giving writers many more opportunities for work – both at the entry level and higher levels... Without the open Internet, creative freedom will be severely limited." –
Luisa Leschin
,
Just Add Magic
(Amazon)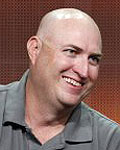 "Dismantling the 2015 Open Internet Rules would threaten this very freedom for creators and viewers by allowing companies to control (and weaken) the viewing experience of consumers by allowing less preferential treatment to those who aren't willing to pay for what now comes free – equal treatment online for their product. Please allow my industry to continue to grow." –
Shawn Ryan
,
Timeless
(NBC)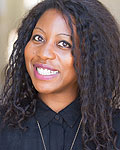 "...Of course writing an online series encourages greater creativity. There are fewer execs and fewer checks and balances and smaller audience segments to please, plus fewer financial risks, which means less fear on the side of developers. That means artists can say what they want, how they want, usually without fear of low ratings... on the Internet, specificity of voice is king." –
Amy Aniobi
,
Insecure
(HBO)
You have until August 16 to make your voice heard. Please submit comments here to the FCC letting them know you oppose their plan.