Television and Digital Media Programs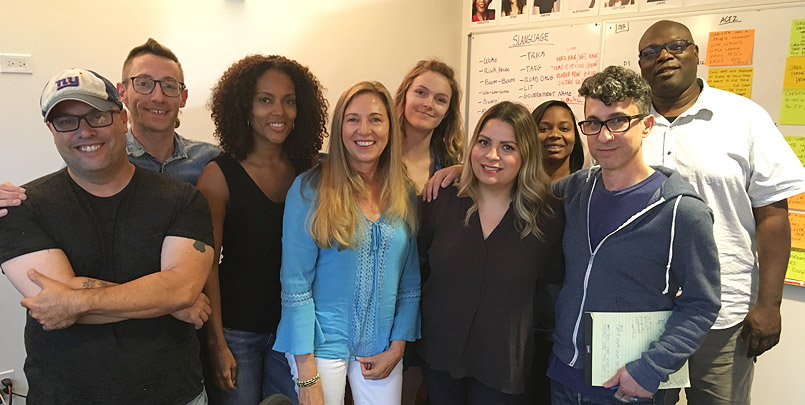 TV/Digital Show Visit Program
Stay informed about what's happening with your Guild. In our annual show visits to TV/Digital writers' room we discuss significant and timely issues including contract enforcement, collective bargaining, the state of the entertainment industry, and business trends that impact writers. We also address your Guild-related questions and concerns. Show visits are generally about 45 minutes depending on questions and conversation. If you would like to request a show visit or a one-on-one meeting with one of our staff, please email
TV/Digital
.
TV/Digital Show Captains
If you are interested in getting more involved in the Guild, volunteer to be a show captain for your writers' room. The Show Captain acts as a liaison between the writers' room and our staff by communicating questions and concerns and mobilizing your fellow writers in support of strategic goals. You will also have an opportunity to discuss the issues with other show captains, elected leaders and Guild staff while actively participating in your Guild's democratic process. It's a great way to learn more about your contract and assume a leadership role. You will also be invited to attend our annual Show Captains party. To volunteer, please speak with your showrunner and then contact
TV/Digital.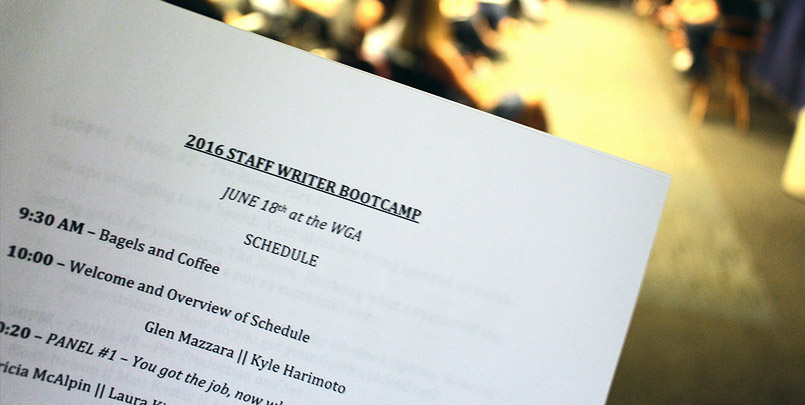 TV/Digital Staff Writer Bootcamp
If you are a first-time staff writer, please join us for our annual one-day crash course in the skills necessary for success in your new career. Taught by current writer/producers of active and successful television and digital series you will learn about working in a writers' room, episode prep, producing on set and post-production. For information about the next Staff Writer Bootcamp, please email
MC Foley
.